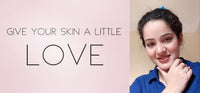 Acne Free Glowing Skin!...you achieve it with "Clear Skin Formula"
YOUR PROBLEM OUR SOLUTION.
Our product has cleared up Acne/Pimples on those too who didn't get results with hype like Proactive, Creams, Antibiotics, Roaccutane, Ayurveda and Homeopathy treatments. "Clear Skin Formula" is a "All-in-One" product for Acne, Pimples, Boils, Whiteheads, Large Skin Pores, skin whitening purpose et cetra where there is a low maintenance in such fast and busy life. Also this product doesn't cause sun sensitivity like others do.
If you're not satisfied, we're not satisfied. See what we Mean.
Shop Now
"Clear Skin Formula " Is Distinct From Others
# 100% Potent and purposeful Ingredients to bring visible results.
 # Made in small batches so that to ensure highest quality & effectiveness.                 
# Skin looks amazingly Clear, instantly & long-term skin health is improved.
# Made and shipped from the USA.
# No Side-effects,Made W/ Vitamins/Minerals.